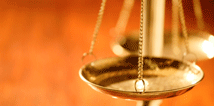 Santa Clara County Collaborative Law Attorney
Litigation should always be a last resort in divorce, family law or any disputed matter. While I am an effective courtroom litigator when circumstances dictate, my philosophy is to first explore common ground and seek resolution (without compromising my clients' interests). This is especially true when children are involved in the equation. My Los Gatos, California practice, the Law Offices of Thomas M. Bloom, Esq ., offers demonstrated success and client satisfaction with alternative dispute resolutions of divorce, child custody, parent relocations, father's rights and all California family law issues.
My practice represents clients in all the communities of Santa Clara County and Santa Cruz County, including Los Gatos, San Jose, Santa Cruz and surrounding areas of Silicon Valley and Monterey Bay.

Mediation

Mediation puts you in control of the outcome of your divorce or child custody issue and can offer a more cost-effective alternative to litigation. In mediation, I work with you and your spouse as a neutral third party to help reach agreements on property division, child custody, visitation, spousal support and related matters. This puts you in control, rather than letting the courts dictate the future.
In addition, the mediation process is often completed more quickly than when the courts are involved. With no court dates, the parties can complete the process at their own convenience. By avoiding protracted litigation, it also costs considerably less. In addition, mediation reduces the hostility level associated with courtroom litigation – feelings which can linger long after the divorce.

Collaborative Divorce and Collaborative Family Law

The process of collaborative law is similar to traditional four-party negotiation -- both spouses or parents have their own attorneys. In collaborative divorce or family law, however, the parties "agree to agree" by signing an agreement not to litigate. Without the threat of going to court, the parties can commit to working out a reasonable and acceptable agreement. As with mediation, this process is usually faster and less expensive than litigation, and produces an agreement in the best interests of the children.
In this spirit of cooperation, I often bring in experts who can evaluate the marital assets to help the couple work out the property settlement and child support agreement. In either mediation or collaborative law, my clients know that an experienced attorney is there to ensure fairness and protection of their rights.
Contact the Los Gatos, California Law Offices of Thomas M. Bloom, Esq . today to arrange a free initial consultation about your divorce or child custody issue, or for more information about mediation and collaborative law. An alternative dispute resolution is not for all clients or every situation, and we can discuss the legal strategy that best fits your needs.
Free Initial Consultation
We will use your information only in reply to your inquiry.