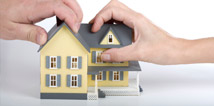 Divorce is never easy, as it involves legal, personal and financial issues, including the division of household assets and/or debts. Property division can be emotionally contentious even for couples who do not have significant investments. At the Law Offices of Thomas M. Bloom, Esq. , I provide diligent advocacy to help protect your financial interests before, during, and after a divorce or legal separation.
If you are getting a divorce, contact me, a Los Gatos property division attorney or call 408-358-4923 for a free initial consultation.
Representing Your Interests in Property Division
The prospect of dividing property can seem daunting. I understand that you may be concerned about protecting your home and retirement plans or retaining control of a business. I will work toward cost-effective and efficient solutions when it comes to property division, employing mediation and collaborative law when possible, and litigating in court when necessary. I can represent you in cases involving all property types, including:
Real estate, including homes, vacation homes and business property
Retirement plans such as 401(k)s and IRAs
Pensions
Stocks and bonds
Savings accounts and joint checking accounts
Businesses
Loans and other debts
Whether you are seeking a divorce or a legal separation , I have the experience to help you through the property division process. I will work with various financial and real estate experts to ensure that all assets, income and debts are properly accounted for.
Call for a Free Initial Consultation With a Santa Cruz County Divorce Lawyer
If you are seeking a divorce or legal separation and need legal assistance to help divide your property, contact me, a Santa Cruz County divorce lawyer , or call 408-358-4923 for a free initial consultation. I look forward to being of service.
Free Initial Consultation
We will use your information only in reply to your inquiry.